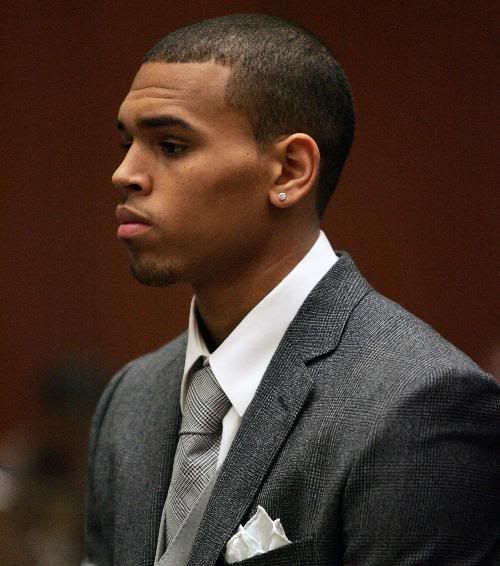 According to CNN.com, Breezy's doing well (as far as his probation is concerned).  Chris arrived at LAX Monday night. He had a court appearance with Judge Schnegg, who was the judge that sentenced him 6 months ago. She had good things to say about his progress.
She even rewarded him by permitting him to leave the U.S. to perform shows. The restraining order is, of course, still in effect. It won't lift until 2014 but who cares. He and Rihanna need to stay away from each other.
I'm glad to see he's doing better. I want him to make the changes necessary to turn his life around.
Read the rest of the story here.